Focused Shock Wave Therapy
Gilbert, AZ
Focused Shock Wave Therapy Gilbert Arizona
If you have never before heard of Focused Shockwave Therapy, you may be amazed at what you have been missing. Shockwave therapy can address a variety of physical issues, including pain and discomfort. However, it might be most interesting to the male audience as a potential solution for erectile dysfunction. If you are dealing with ED and would love to explore a treatment that could put an end to those problems, get in touch today for more info.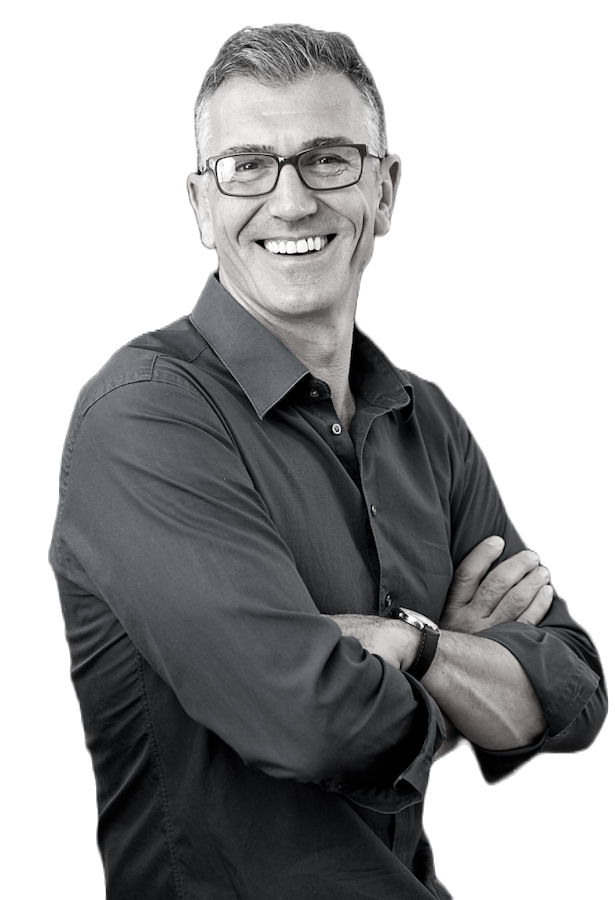 Do I Need Focused Shock Wave Therapy?​
At Limitless TRT & Aesthetics, our goal is very simple – to offer services that help you reach your goals and live your best life. While we are anxious to help, the first step is up to you. Contact us today to learn more about our services or to schedule your appointment. Let's get started!
When we are asked about Focused Shockwave Therapy, we struggle to contain our excitement. If you have a discussion with a member of our team about what this kind of treatment can provide, you are sure to feel the enthusiasm in that conversation. Simply put, we think this technology is incredible, and we are excited to show you what it can do.
Focused shockwave therapy has been used for decades, treating many different parts of the body. From kidney stones to plantar fasciitis, the science community continues to find value in this modality. It is particularly powerful as a treatment for erectile dysfunction. Many clinical studies have shown, and continue to verify, that in fact Focused Shockwave Therapy is successful in improving erections for up to 70% of participants in the studies. Typically, these studies are populated with men in their 60's with varying degrees of erectile dysfunction. If you are much younger, with a mild or moderate case of ED, your results could be much more effective. This is great news!
The first step is easy – contact us at your convenience. We would love to share our passion for this treatment and answer all your questions. Don't wait any longer to see how this powerful device can change your life.
How Does Focused Shockwave Therapy Work?​
As you might imagine, the science behind this type of therapy is quite complex and technical. Fortunately, a thorough understanding of that science is not necessary to enjoy the benefits of this technology. Here are the basics – this device is going to create a high-energy, fast impulse shockwave that will penetrate the body somewhere around 10 – 12cm. After this treatment is administered, a few important affects take place. The most effective response from the shockwaves themselves, is cavitation breaks up calcification(hardening) of the soft tissue in the penis. Research has shown that furthermore, this therapy stimulates angiogenesis, or development of new blood vessels. The breakup of calcification, and stimulating new blood vessels, means you get to enjoy a longer lasting, and more effective erection.
Focused SWT vs Acoustic SWT
If you are going to get the desired results when treating erectile dysfunction with shockwave therapy, you need to make sure you are getting the right type of treatment. What you are looking for is focused SWT, not acoustic. That might seem like a minor difference, but it can make all the difference in the world. 
In fact, we should point out that acoustic pressure waves are not the same thing as shockwaves. While it might be marketed in a similar manner, the results of the treatment are not going to be the same. If you are told to apply a numbing cream before the procedure, it is definitely not FSWT. Our treatment is mostly painless, and thus doesn't require any anesthesia.
No matter what Phoenix-area men's clinic you visit for treatment, one of your first questions should be whether they use focused or acoustic treatment. If they only offer the acoustic variety, we recommend that you look for another treatment provider. Of course, if you stick with Limitless for your treatment, you can be sure you'll be getting Focused Shockwave Treatment each time. 
Of course, you might be a little hesitant to undergo this type of procedure on such a sensitive area of your body. We were the same way when we first applied the treatment to ourselves. Well, on that point, you can rest easy. Yes, the application of shockwaves sounds severe, but the treatment experience is quite comfortable overall. It's possible that there will be minor discomfort, using a higher use of energy, for a period during the treatment, but it should be minimal at most. And, since the treatment only lasts a few minutes, the overall process is a breeze. The procedure typically takes 15 to 20 minutes, depending on the number of shockwaves that we recommend. Studies show that approximately 6 treatment sessions are recommended to see dramatic, impressive results.
Whether or not Focused Shockwave Therapy is right for your situation is yet to be seen. What we do know, however, is that this technology has helped countless men and it is worthy of your attention. Limitless is thrilled to be bringing this service to the men of the Phoenix area and getting started is just a phone call away.
Whether or not Focused Shockwave Therapy is right for your situation is yet to be seen. What we do know, however, is that this technology has helped countless men and it is worthy of your attention. Limitless is thrilled to be bringing this service to the men of the Phoenix area and getting started is just a phone call away.
Types of Shockwave Therapy
Radial shockwave therapy or acoustic wave therapy is a ground-breaking, non-invasive treatment that offers a promise of renewed intimate well-being. It was designed to effectively address the root cause of erectile dysfunction so men can achieve long-lasting results and sexually satisfy their partners.
This therapy utilizes controlled shockwaves to stimulate blood vessel growth in the genital. It also aids in rejuvenating penile tissues and improving blood circulation, initiating natural healing mechanisms within the body. A reason behind its rising popularity is its ability to target the underlying issues behind erectile dysfunction.
Pneumatic shockwave is a safe, non-invasive, and non-surgical therapy aimed at treating erectile dysfunction. It uses controlled pulses of compressed air to generate acoustic waves for initiating treatment. These pulses of compressed air are also known as pneumatic shockwaves, hence the name.
These controlled bursts are targeted at specific genital areas, promoting tissue revitalization and better blood flow. This therapy is highly effective as the generated waves penetrate shallower depths within penile tissues, resulting in better results. We recommend it to men experiencing varying degrees of erectile dysfunction.
Limitless TRT & Aesthetics