Arizona Men's Wellness and sexual health clinic
Gilbert's Testosterone Therapy Clinic
You've worked hard to care for your body. Now you deserve a little help.
We Offer Permanent Non-Surgical Treatment For Male Enhancement and Low Testosterone Treatment in Gilbert, AZ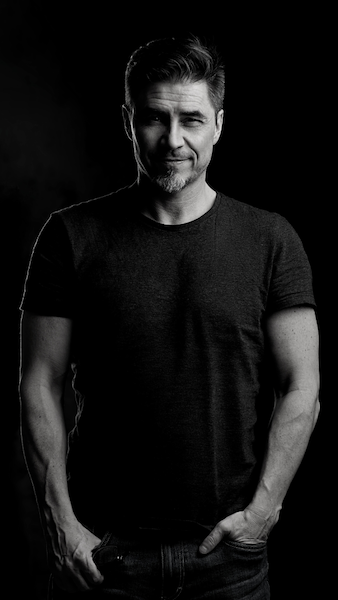 Performance declining with age?
We can help.
Limitless TRT & Aesthetics
At Limitless TRT & Aesthetics, we don't give up on men as they age. In fact, it's just the opposite. We think men can get even better as the years go by as long as they pay attention to their health and take action when necessary. The word "limitless" is in our name for a reason – there is no limit to what a man can accomplish, and it's our purpose to help men push their boundaries and make their vision for life a reality.
To play our part in helping you live your best life, we offer a variety of services and treatments. Of course, not all of our services will be appropriate for you, so you can pick and choose from this menu as you determine which options are going to help you toward your goals. Take some time to explore our site and feel free to contact us if you have any questions. We are excited to serve you!
TRT - Testosterone Replacement Therapy
TOP RATED PERMANENT MALE ENHANCEMENT PROCEDURE
At Limitless TRT & Aesthetics LLC, we understand that male enhancement is a sensitive, delicate, discreet, and a very private matter to discuss and treat. Our trained enhancement specialists and staff understand this well and keep all information confidential. Our specialists utilize minimally invasive permanent medical procedures for the Penile Shaft, Penile Glans (Head of Penis), and Scrotal Enhancement treatments. These minimally invasive procedures are discussed in more detail below.
Why is a minimally invasive technique superior to the very invasive surgical methods available today? Very simple, it is much safer, and this is what patients prefer. In addition, the minimally invasive technique is much safer but builds your own natural collagen for the enlargement process, and this newly formed collagen is p
TRT – Testosterone Replacement Therapy​
As men age, their testosterone levels naturally decline. This decline is steeper for some men than others, however, and lagging testosterone levels can have a variety of negative impacts on your quality of life. Whether you know that your testosterone is low, or you'd simply like to explore the possibility, Limitless is here to help. Our Testosterone Replacement Therapy service can bring your levels back into a healthy range so you can feel and perform like yourself once again.
Permanent Non-Surgical Treatment
For Male Enhancement
Limitless TRT & Aesthetics, LLC is dedicated to the improvement of men's health and wellbeing. We understand that male enhancement is a sensitive and private matter to discuss and treat. Having a small penis can negatively impact a man's confidence and self-esteem. Our providers and enhancement specialists are proud to provide non-surgical, minimally invasive in-office male enhancement in Gilbert, AZ. This treatment does not require general anesthesia, scalpels, or stitches. We specialize in penile girth enlargement, penile glans (head of the penis) enlargement, and scrotal enhancement. And best of all, these procedures deliver permanent results with minimal downtime.
This powerful therapy has been designed to improve your sexual wellbeing and performance harnessing your body's own healing abilities. At Limitless TRT & Aesthetics, we are a premier men's clinic and med spa in Gilbert, AZ. Our team has helped many patients achieve a satisfactory and empowered intimate life with the help of P-Shots.
It's difficult to talk about sexual performance issues, but there is nothing to be embarrassed about here. Sexual performance problems are a medical issue that can be addressed and improved just like anything else. We will work with you to understand the problems you are facing, and we have many different solutions that we can explore. Let's work together to solve this frustrating problem so you can enjoy your sex life like never before.
It doesn't have to be a hassle to get access to the medications you need. Utilize our concierge services to get what you need quickly and easily, while always working with a licensed professional.
Focused Shockwave Therapy​
If you have never before heard of Focused Shockwave Therapy, you may be amazed at what you have been missing. Shockwave therapy can address a variety of physical issues, including pain and discomfort. However, it might be most interesting to the male audience as a potential solution for erectile dysfunction. If you are dealing with ED and would love to explore a treatment that could put an end to those problems, get in touch today for more info.
Aesthetics Services - It Takes Effort To Look Your Best.
All men care about their appearance, whether they want to admit it or not. At Limitless, we
don't hide from the fact that we like to look our best – and we want you to look your best, as well. With a full line of aesthetics services available, we can help you address parts of your look or physique that you aren't satisfied with currently.
Popular services include Brotox, and many more.
That effort starts with things you can do for yourself, like eating right and getting plenty of exercise. Beyond those basics, there are services available here at Limitless that will help you reach the next level. Feel free to explore our various service pages to see which treatments might be right for you.
Ready to change what you see in the mirror? Contact Limitless today to make it happen.
Top-Rated Testosterone Replacement Therapy in Gilbert, Arizona
Limitless TRT & Aesthetics, LLC is located at 3483 S Mercy Rd Suite 104, Gilbert, Arizona, 85297. From Phoenix Sky Harbor International Airport (PHX) head west on E Sky Harbor Blvd and take the 41st St exit on the left. Now continue onto exit and turn right onto S 41st St. Then continue straight to stay on S 41st St and take AZ-202/AZ-202Loop E, AZ-101 Loop S and AZ-202/AZ-202Loop E to S Val Vista Dr in Gilbert. Next, take exit 42 from AZ-202/AZ-202Loop E and turn right onto S Val Vista Dr. After that, use the left 2 lanes to turn left onto Mercy Rd and turn right. Finally, turn right and Limitless TRT & Aesthetics, LLC will be on the right.
From Phoenix-Mesa Gateway Airport Take E Texas Ave to Innovation Way E, Head east toward Front St/S Sossaman Rd, Continue onto E Texas Ave, Take E Williams Field Rd, S Higley Rd and E Pecos Rd to Mercy Rd in Gilbert, and finally, turn left and Limitless TRT & Aesthetics, LLC will be on the right.
We are open Monday – Friday: 8:00 AM–6:00 PM.
For additional questions, you can call us at (480) 400-0105 or text us at (520) 217-1083
What People Say About Limitless
"Metus venenatis cursus ipsum egestas blandit accumsan est feugiat tempus dignissim ante nunc viverra nulla condimentum nunc in sit massa pulvinar tempor mi tortor sapien vel egestas odio bibendum sem ultrices tellus."
"Sit cursus quam sagittis pellentesque iaculis mauris purus tincidunt urna ullamcorper viverra aliquet aliquet aliquet donec non molestie egestas cursus amet eu facilisi varius libero diam pharetra odio pharetra at cras aliquam."
"Nisl ac massa porttitor adipiscing pretium nec sit turpis in adipiscing faucibus quam consectetur pellentesque et mi molestie amet, et, platea facilisi malesuada vitae in scelerisque elementum vestibulum accumsan at etiam vitae."
"Tristique sed odio nunc ut morbi sit urna, vitae, sed pellentesque massa, pellentesque lacinia sapien tempor enim netus euismod tincidunt varius malesuada ornare morbi lorem suspendisse non posuere penatibus tincidunt aliquam lorem."